KILLER AT KILLING BUSINESS PAIN.
Leadership Resilience, Professional Development, and Business Growth Consulting.
You run a successful business...but is it a healthy business? At Large Ideas, we fix headaches so you can focus on successfully achieving goals. Trust us to identify and prioritize the area of your business that requires your full immediate attention.
We specialize in making strong positive impact by addressing major areas of pain:
Leadership Resilience & Organizational Effectiveness
Operational Productivity
Business Growth & Financial Health
Hire our experts today to assess your business health to create solutions to transform your business and make it more profitable.  Let's grow your business together.

LEADERSHIP RESILIENCE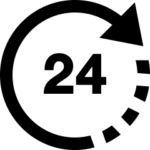 OPERATIONAL PRODUCTIVITY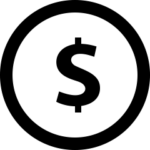 BUSINESS HEALTH & GROWTH
Wow. The view from up here.  How resilient are you to challenge & change?
We develop strong leaders and teams. Determine ways to better develop talent. Dig into creating a better motivational internal culture. Improve internal communication to reduce conflict and achieve greater efficiency. Help employees with change acceptance and the preparedness to support transformation.
We focus on your business from a lot of operational productivity angles, including examining overall operational efficiency, team productivity, accountability, operational and change management processes, and customer care. With creativity and understanding of your operational dynamics, we recommend and help execute improvements. Preventing future headache and heartache increases your chances for success.
Do you have a handle on growth strategy and the financial health of your business? The primary focus for most businesses is profitability. We can't forget other critical components including cash flow, expenses, and cost containment. Whether you're motivated by what hits your bottom line and wallet, the ability to grow or other goals, Large Ideas will help you strategize and address the most critical items impacting financial success and growth.
FOCUS. FIX. FORWARD.™
Our proprietary system strategically addresses your most significant business concerns to improve long-term success. Large Ideas applies this system to customize solutions to transform your business. Get more out of existing resources, boost financial health and profitability, and achieve growth.
Key steps we take:
Assess and identify symptoms - understand the headaches and gaps.
FOCUS on strategies and plans to fix current performance to achieve a healthy future state.
Transform. FIX the lingering business challenges that hold you back from profitability and growth.
Prevent future pain and move FORWARD. Operate strategically and effectively for substantial impact.